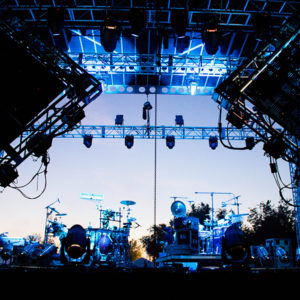 Learn More
When we get involved in a concert/festival, you can guarantee it's going to be a great show! Whether it is in an arena, in a theater, in a park, on a boat, or on the City Hall steps, we've done it all! Let our staff take care of you, our equipment make you look and sound your best, and our stages to "wow" the audience. We can assist with any tour production, or even help you create your gig from start. We have experiencing juggling talent, from a single headliner to 6 headliners, and from a single stage to a 4 stage festival; so we have your show under control.
OUR CAPABILITIES
ARE ENDLESS
We are a premier labor and service provider. Star Way Productions's reputation is built upon our commitment to service throughout the entire production process.
Video Recording & Live Stream
100%
VIDEOS
Enjoy some of our past events.